What's My 2023 Tax Bracket?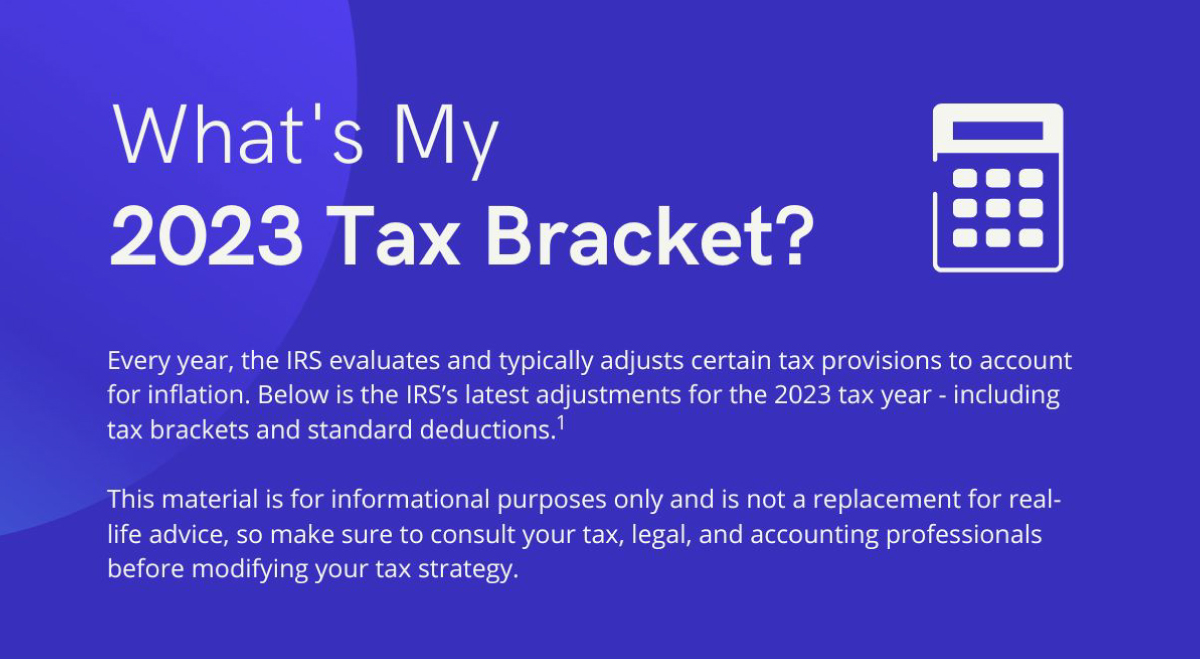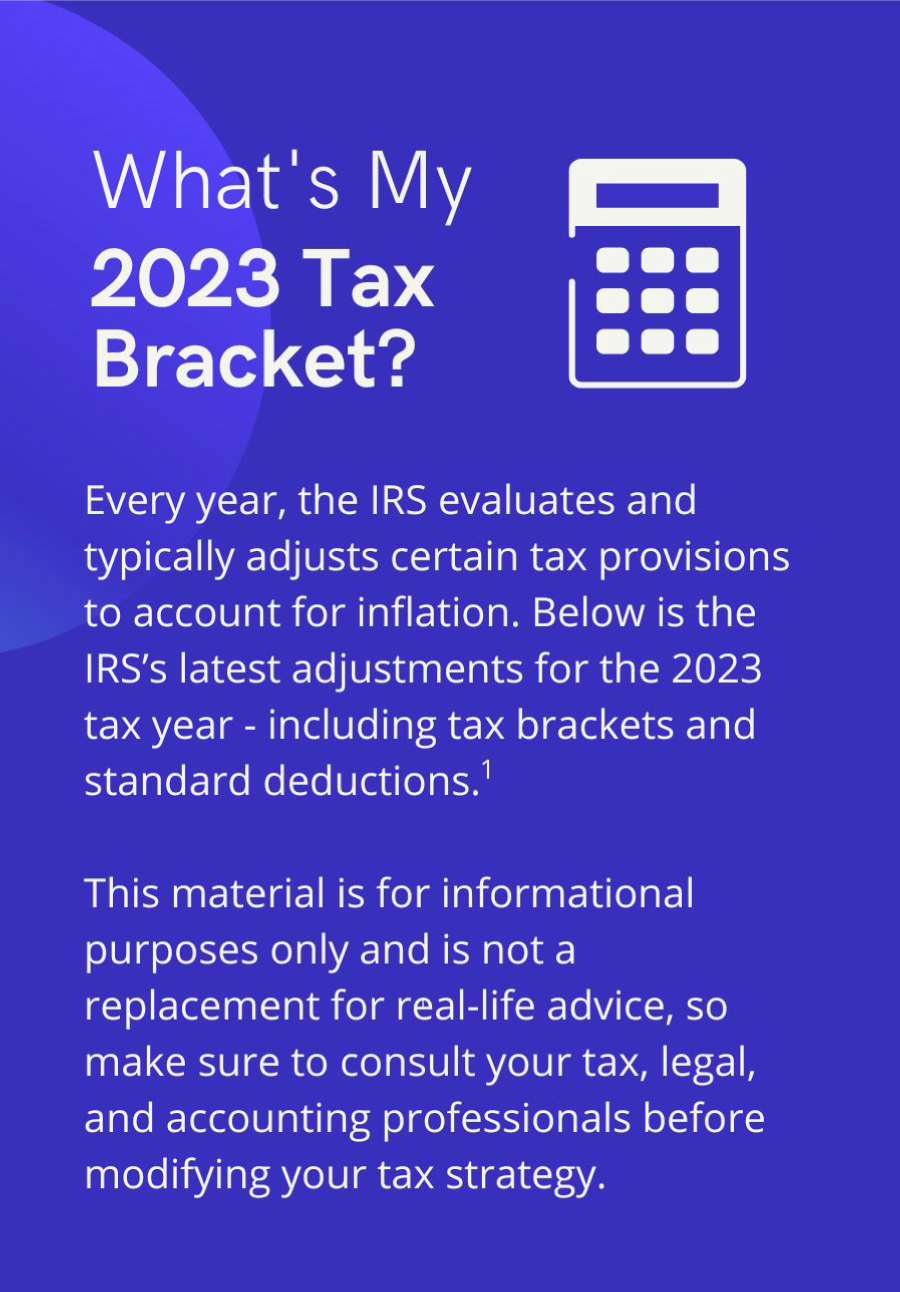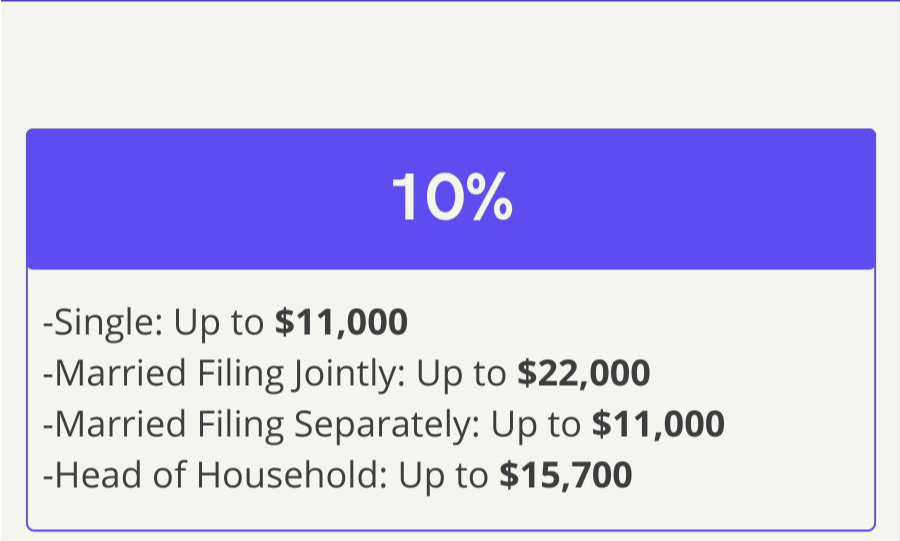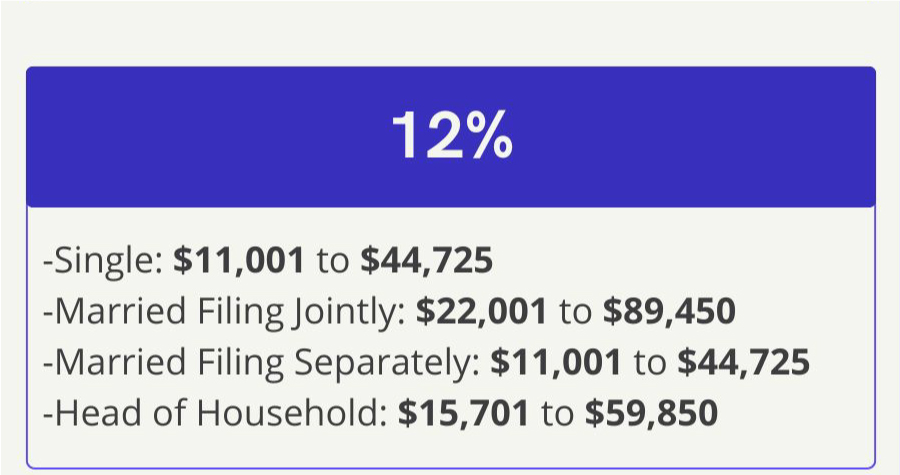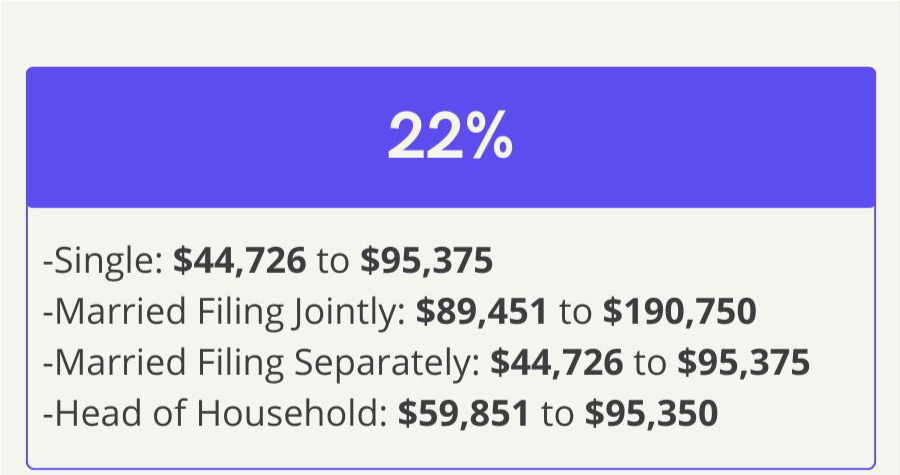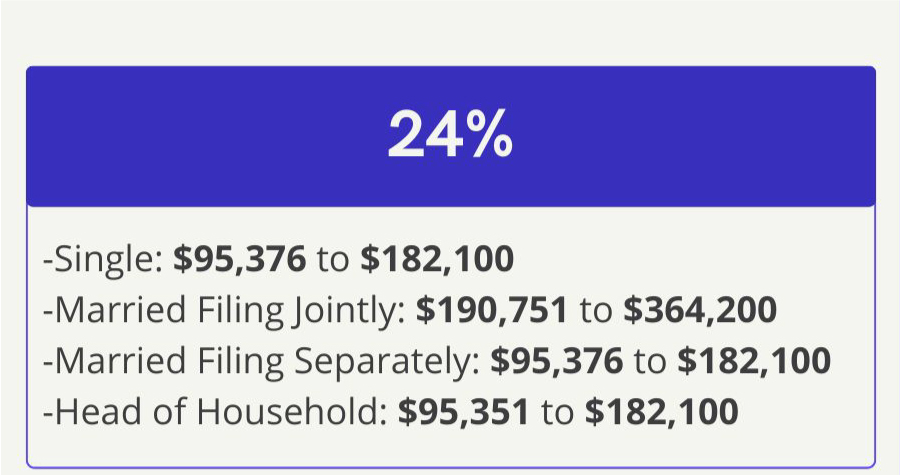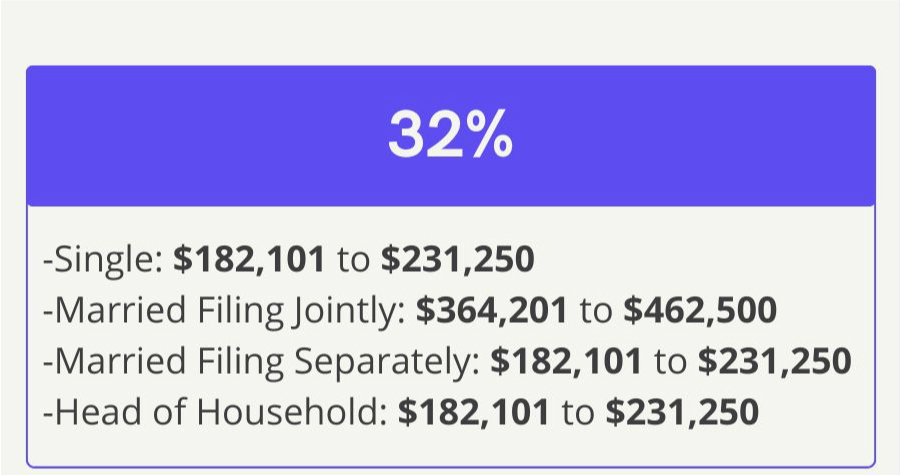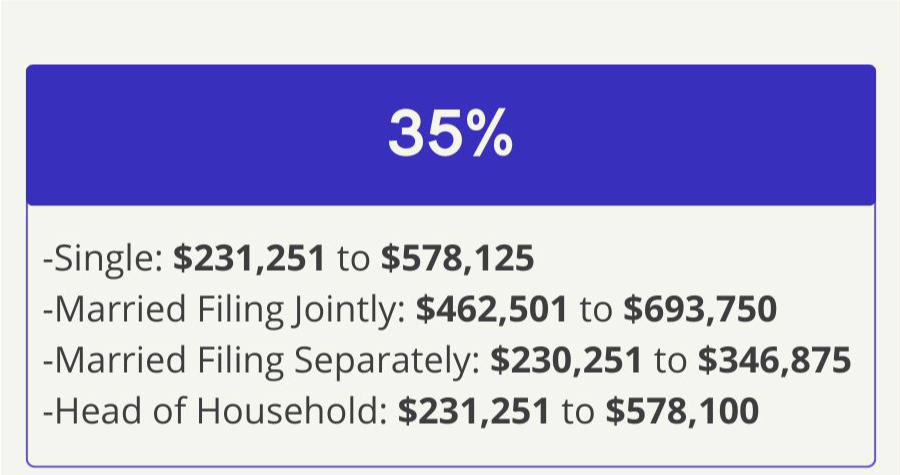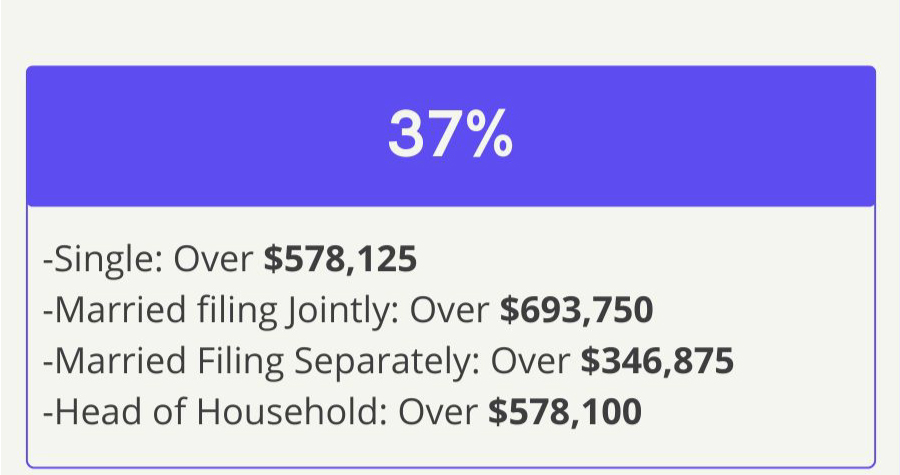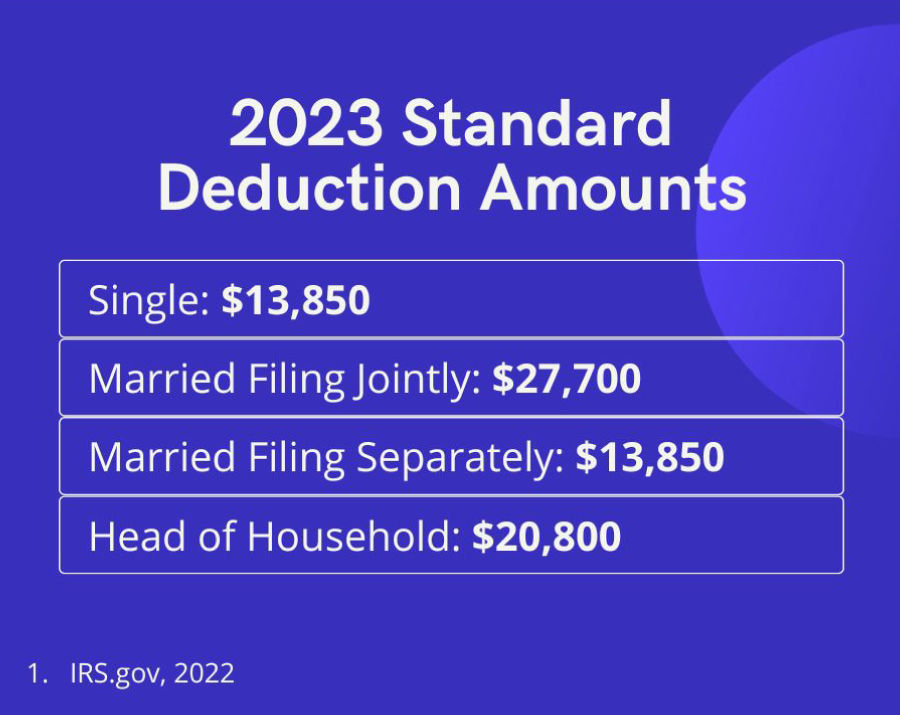 Related Content
Lifestyle inflation can be the enemy of wealth building. What could happen if you invested instead of buying more stuff?
Asking the right questions about how you can save money for retirement without sacrificing your quality of life.
Information vs. instinct. Are your choices based on evidence of emotion?